Waikoloa Beach Resort is a beautiful resort located on the West Coast of the Big Island of Hawaii. This world famous Kohala Coast resort contains everything to make your Hawaiian experience complete. Waikoloa Beach Resort is home to two resort hotels, the Hilton Waikoloa Village Hotel and the Waikoloa Beach Marriott Resort and Spa.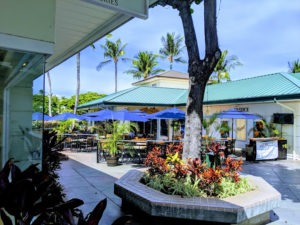 There is also a wide variety of shopping choices at the Queen's Marketplace or the King's Shops, and amazing restaurants like Roy's Waikoloa Bar & Grill, the Macaroni Grill and the Lava Lava Beach Club. Waikoloa Beach Resort also contains two world class golf courses, the Beach Course and the King's Course, and of course, the spectacular white sand beaches are also at your doorstep.
View all homes for sale in the Waikoloa Beach Resort. Instantly find out the value of your Waikoloa Beach Resort Home. Discover how my Vacation Rental Mgt Program can save you $1,000's.
At the time of this writing (Oct 2nd), there was just one single-family home for sale in Waikoloa Beach Resort and 1 home in escrow. Since there is only one home on the market, it represents both the highest priced and the lowest priced home. It is priced at $2,950,000 and is located at 69-1519 Anaole St in the Ainamalu at Waikoloa Beach community.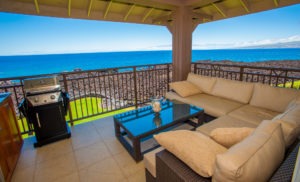 In the condo market there are currently 46 condos for sale and 12 units in escrow in Waikoloa Beach Resort, with the highest price one listed at $2,328,000 and is Unit #7F in the Kolea Condos community. While at the other end of the spectrum, the lowest priced condo on the market is Unit #311 in The Shores at Waikoloa Beach and is listed at $425,000.
In the 3rd Quarter of 2020, there was just one single-family homes sold in the Waikoloa Beach Resort. So once again, the highest priced and lowest priced home sold is the same house. It sold for $4,800,000 from a list price of the same amount, and is located at 69-1037 Kolea Kai Circle, in the Kolea community.
Meanwhile, in this time frame between July and September 2020, there were 9 condos sold in Waikoloa Beach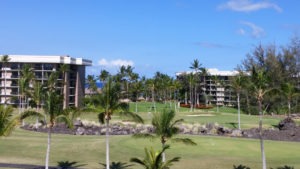 Resort. The highest priced of these is Unit #12A in Kolea Condo Villas and it sold for $1,250,000, from a list price of $1,390,000. While the condo with the lowest sales price went for $479,000, from a list price of $489,000. It is Unit J22 in the Fairway Villas at Waikoloa Beach.
Analysis: Sales of condos have continued to be slow since the Covid pandemic began. Even with the slight decrease in inventory available, the buyers' market continues in the condo segment. The single-family home inventory available in the Ainamalu at Waikoloa Beach has been mostly sold off, so the inventory level of homes sits at one.
If you are looking to buy or sell a home anywhere on the Kohala Coast, contact me today. I will help you make your Hawaiian Real Estate dreams a reality. Mahalo
Highlights of the Waikoloa Beach Resort Market Update for Q3 2020
Number of Homes currently for sale – 1
Number of Homes currently in escrow – 1
Number of Condos currently for sale – 46
Number of Condos currently in escrow – 12
Highest priced home currently for sale – $2,950,000 69-1519 Anaole St in Ainamalu at Waikoloa
Highest priced condo currently for sale – $2,328,000 Kolea Condos #7F
Lowest priced home currently for sale – $2,950,000 69-1519 Anaole St in Ainamalu at Waikoloa
Lowest priced condo currently for sale – $425,000 The Shores at Waikoloa Beach #311
Number of homes sold in Q3 (July – Sept) – 1
Number of Condos sold in Q3 (July – Sept) – 9
Highest priced home sold in Q3 – $4,800,000 69-1037 Kolea Kai Cir
Highest priced condo sold in Q3 – $1,250,000 Kolea Condo Villas #12A
Lowest priced home sold in Q3 – $4,800,000 69-1037 Kolea Kai Cir in Kolea
Lowest priced condo sold in Q3 – $479,000 Fairway Villas at Waikoloa Beach #J22
If you enjoyed this update, you may like Mauna Lani Resort Market Update for Q3 2020
First published at www.viewhawaiiluxuryhomes.com/MarketUpdates